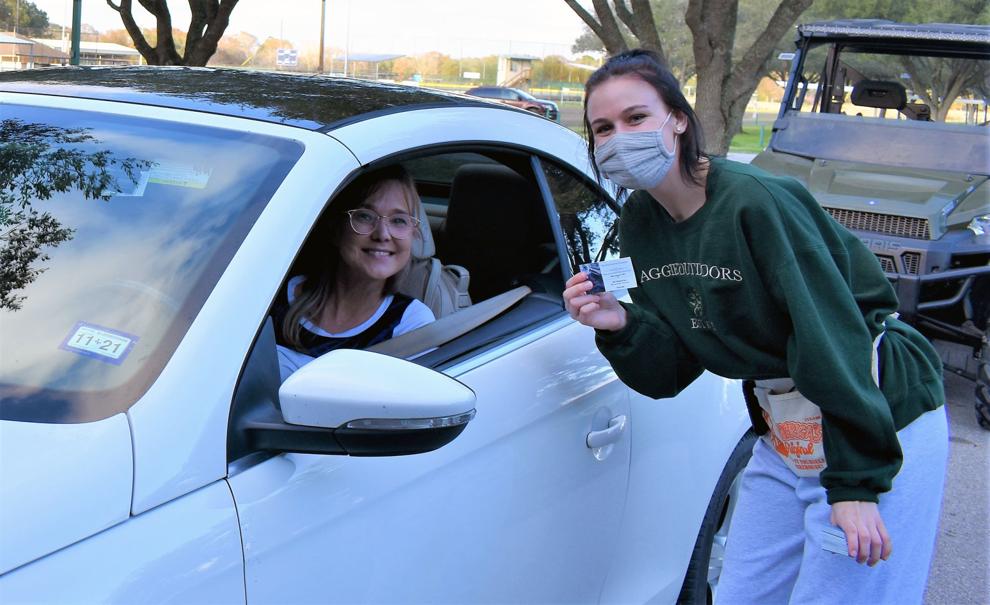 Needville Education Foundation held its annual Blue Jean Ball BBQ Back-Up fundraiser at Harvest Park last weekend and it was a huge success, organizers said. Proceeds go toward grants for NISD educators and campuses.
"It was bigger and better than we dared dream it would be,"Needville Education Foundation (NEF)Executive Director Shelley Krausssaid of this past weekend'sBlue Jean Ball BBQ Back-Up.
Coronavirus made it impossible to hold the annual fundraiser in its usual form, so a drive-through dinner and two-day online auction took its place.
"This was a whole new way of doing things for us and it worked so well that we might just consider doing it again next year," Krauss said.
A record-setting 1,400 meals were sold and the auction brought in more than $11,200. All in all, the fundraiser topped $25,000.
"We are thrilled with the numbers," Krauss said.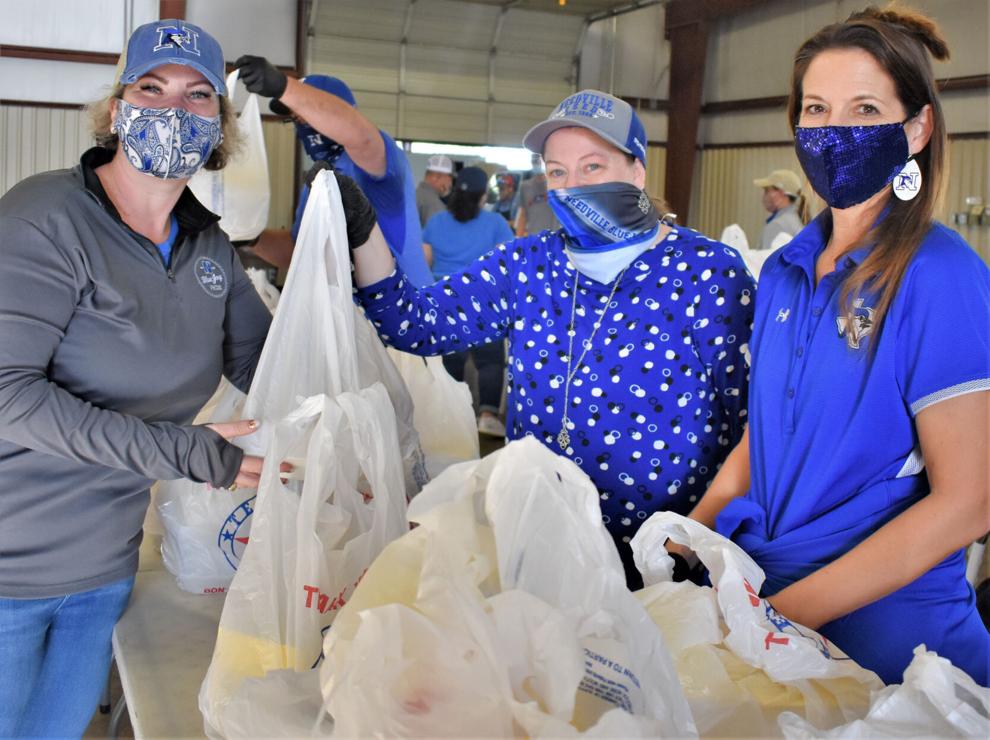 Catered by Schulze's Bar-B-Q, the meals were assembled by restaurant employees and volunteers including everyone from Needville ISD Superintendent Curtis Rhodes to campus administrators to NEF board members and others.
Vehicles began streaming through the Harvest Park pavilion at 4 p.m. Friday and continued for a couple of hours, with the line moving quickly and everyone enjoying the quick and efficient process.
Theonline auction began at noon that day and ended at 4 p.m. Sunday, with bids coming in from across the county.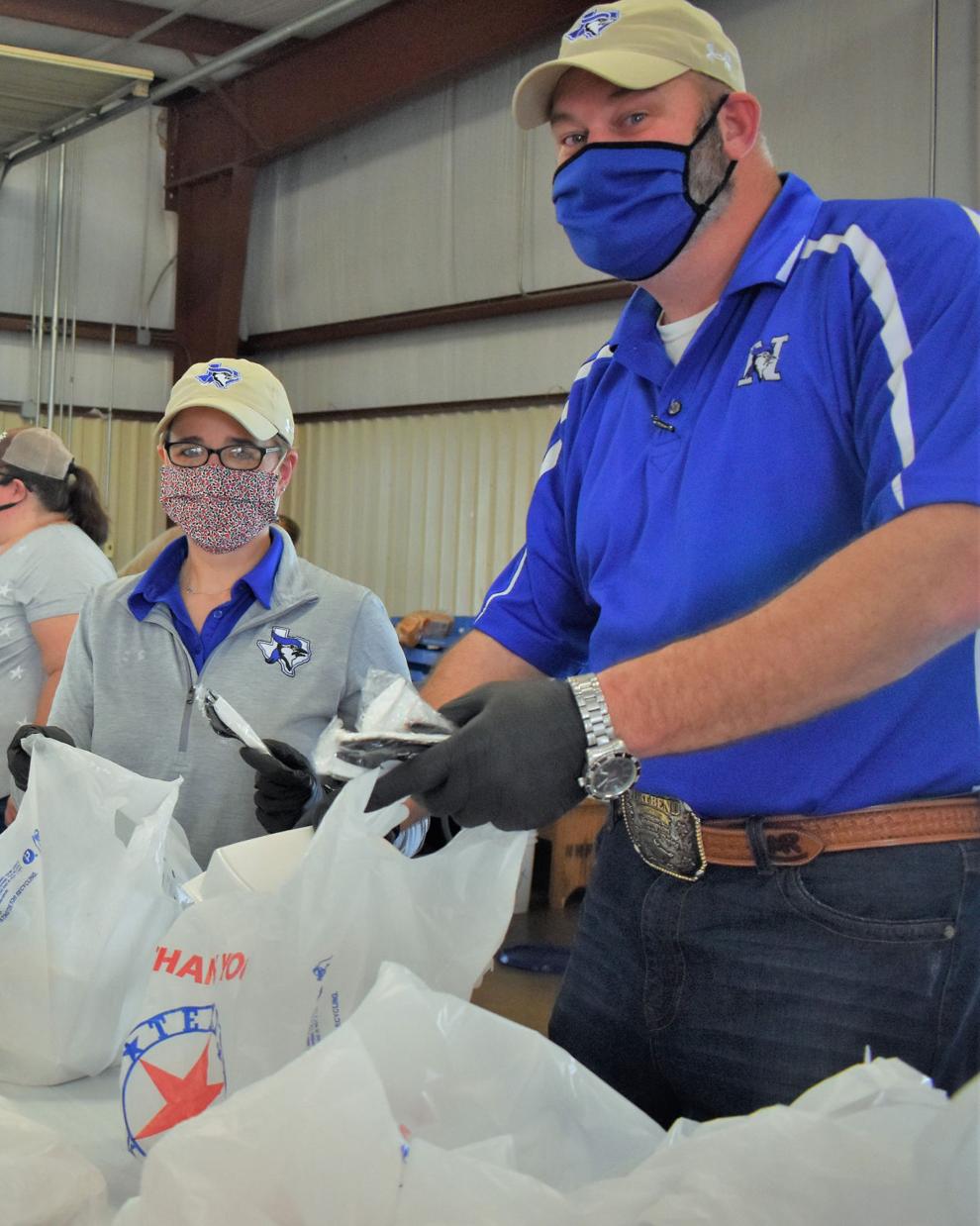 "We really appreciate everyone who made this year's event such a success, whether it was by donating auction items or money, serving as a sponsor or volunteer, purchasing auction items, helping set up and clean up, or any of the many other thing necessary to make this all work out so well," said Krauss. "This has been a tough year on staff and students, and we are so proud of all our teachers and staff members who have gone above and beyond to make it as special as possible."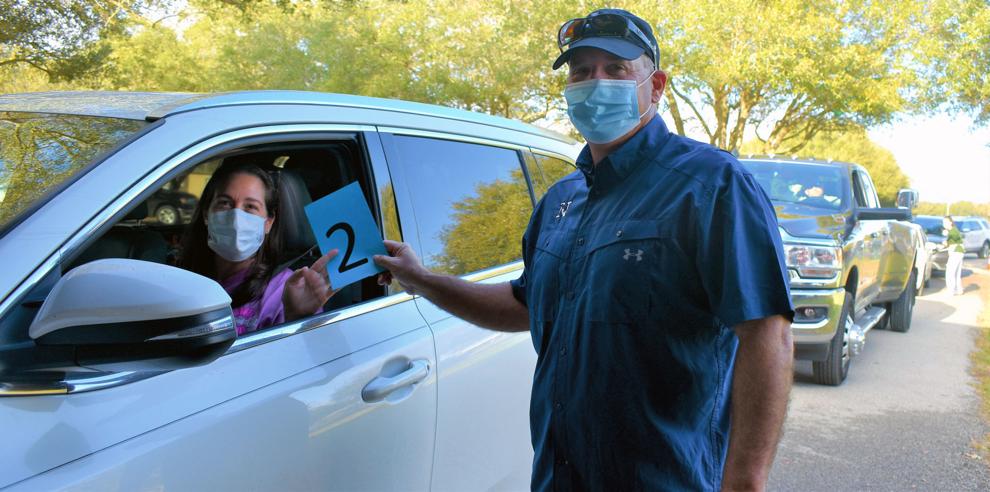 "Our NISD staff is amazing and so is the community. It makes us so happy to be able to give back to these wonderful teachers who give so much of themselves," Krauss said."All of theproceeds from the Blue Jean Ball BBQ Back-up will provide educational grants for our teachers so they can continue to provide an outstanding education for our all our Blue Jays."
More than $375,000 in educational grants has been presented to NISD teachers sinceNEF was formed in 2014. To donate toward grants for the 2021-2022 school year, contact Krauss at krausss@needvilleisd.com or 281-725-7815.