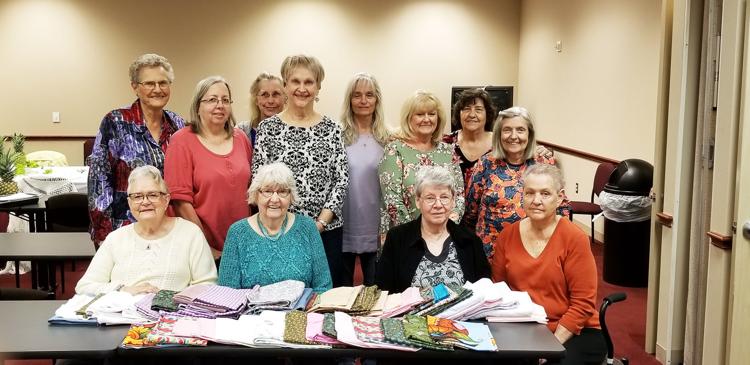 Thank you for Reading!
Please log in, or sign up for a new account and purchase a subscription to read or post comments.
Thank you for Reading!
Please log in, or sign up for a new account and purchase a subscription to continue reading.
Current Print Subscribers
If you already subscribe to our print edition, sign up for FREE access to our online edition. Thanks for reading the Fort Bend Herald.
Free access for current print subscribers
Online Access (Includes e-Edition)
Please sign up to subscribe to the Fort Bend Herald online edition.
Starting at
$1.00 for 1 day
| Rate | Price | Duration |
| --- | --- | --- |
| 1 Day | $1.00 | for 1 day |
| 1 Week | $5.00 | for 6 days |
| 1 Month | $9.00 | for 30 days |
| 3 Months | $27.00 | for 90 days |
| 6 Months | $52.00 | for 180 days |
| 1 Year | $100.00 | for 365 days |
Pleak Speaks with Marsha Goates
The Village of Pleak City Council meeting will begin at 7 p.m. October 16, 2019. The Pleak City Hall is located at 6621 FM 2218 and FM 2218 near the intersection of FM 2218 and Highway 36 South. Meetings are always open to the public. Agenda posted in the front.
National Entertainment News
LOS ANGELES (AP) — Reese Witherspoon remembered when she met with several film production studios in 2011 to ask them how many movies were being developed for women.
NEW YORK (AP) — A judge Wednesday hiked Harvey Weinstein's bail over allegations he mishandled or disabled his electronic ankle monitor dozens of times in recent months.
NEW YORK (AP) — A day after Fox News' Tucker Carlson aired a segment describing her congressional district as "filled with garbage," U.S. Rep. Alexandria Ocasio-Cortez criticized the network on Wednesday for airing "unmitigated racism" with no accountability.
NEW YORK (AP) — The Sinclair group of local television stations said Wednesday it is dropping its commentary segments featuring Boris Epshteyn, former aide to President Donald Trump, in favor of a greater emphasis on local investigative journalism.
NEW YORK (AP) — Ryan Reynolds says he relates to the social media criticism heaped on the Peloton ad actress. In fact, that feeling led him to hire her for a commercial promoting his gin company.
NEW YORK (AP) — Harvey Weinstein and his former film studio's board have reached a tentative $25 million settlement that would end nearly every sexual misconduct lawsuit brought against him and his company, The New York Times reported Wednesday.
STOCKHOLM (AP) — A$AP Rocky is back in Sweden. The American rapper performed Wednesday evening, four months after he was convicted of assault for a violent street brawl.
MADRID (AP) — Teenage climate activist Greta Thunberg said she was surprised and honored Wednesday to be named Time's youngest Person of the Year, while adding that others in the global movement she helped inspire deserve to share the accolade.
TORONTO (AP) — Adam Sandler was waiting to be thrown into a midtown fountain on Sixth Avenue for a scene in Josh and Benny Safdie's "Uncut Gems" when he noticed a familiar face on the sidewalk.
NEW YORK (AP) — Scarlett Johansson received two individual nominations, "Parasite" scored a best ensemble nod and both "The Irishman" and "Once Upon a Time ... in Hollywood" solidified their Oscar favorite status in nominations announced Wednesday for the 26th Screen Actors Guild Awards.
National Entertainment Videos
CNN Health reporter Jacqueline Howard shares some tricks you can use to lighten up your holiday plates.