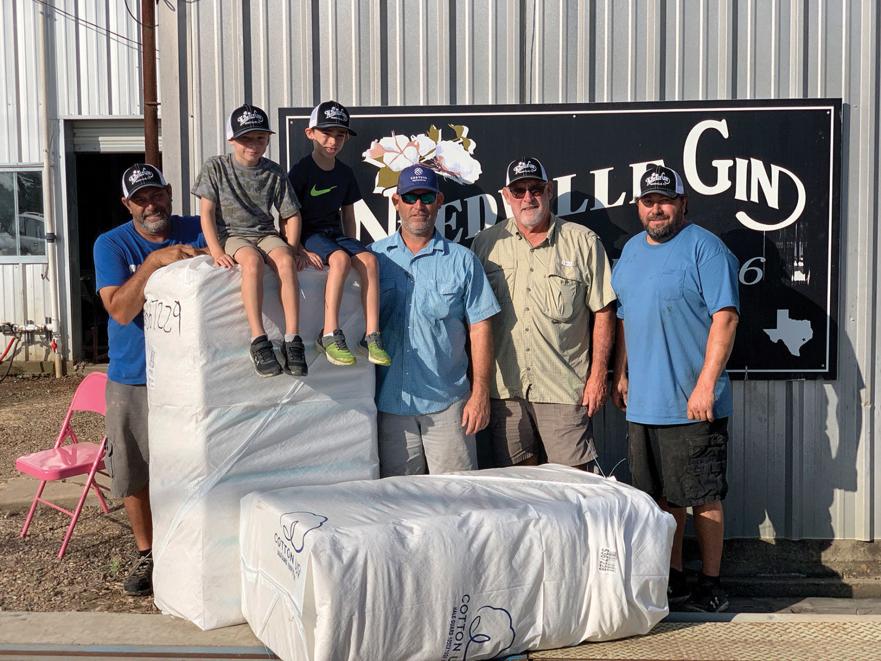 Hurricane Harvey hit the Texas coast in August 2017, leading to massive flooding throughout Fort Bend County right as farmers were gathering their cotton crops. Heavy rains slammed the county in the following year — again right before harvest. More heavy rain inundated the area in 2019, causing damage to some crops. But 2020 appears to be the year local farmers finally reap significant yields.
"From everything I can see and from everyone I'm talking to, this year will be bumper crop to bumper crops all over," said Phillip Thielemann, an extension agent with the Texas Agrilife Extension Service. "After several years of flood-damaged and rain-damaged crops, it looks like we're going to finally see some impressive harvests — rice, milo, corn, and cotton. We had some rain late in July, but it wasn't enough to cause any damage like in the past several years."
Heavy rains hit Fort Bend County in late July at the end of the milo harvest. Only a few farmers still had milo crops in the fields when the rain hit, and they had to wait about 10 days for the fields to dry enough for them to get their crops in.
The Stasney clan finally harvested their milo in the first week of August. Aaron Stasney said the wet fields delayed the harvest, but the crops were undamaged and he expected a good yield. Milo farmer Kevin Horak in Needville said he was able to get in his milo crops before the heavy rain came in late July.
Thielemann said he has heard nothing but good news about this year's milo harvest.
"It's going to be an exceptional year, by all accounts," he said.
Besides milo, Horak said he expects to have a pretty good corn harvest. "I don't think the rain affected the corn at all," Thielemann said. "The corn in the fields looks good. It doesn't look like the corn crop was damaged by the rain, so once the fields are dry, the corn can be harvested and farmers should be pleased (with the yields)."
Aaron Stasney's cousin, Frank Stasney, also had to wait for fields to dry out before he could harvest the 160 acres of rice he put in across the county on George Ranch property. Still, he, too, expected a good rice harvest, perhaps as much as 8,000 pounds of rice per acre on their first cutting, and 3,000 pounds on their second cutting. Thielemann, at the extension service, said Stasney's exceptional rice crop (Texas farmers are expected to reap 7,000 pounds per acre this year on first cutting) sounds pretty accurate.
Aaron Stasney over in Kendleton said as soon as the team finishes the milo harvest, they'll turn to harvest their fields of corn. "We're behind schedule because of the rain," he acknowledged in early August. "The rain set us back. We should have already been finished harvesting the milo and starting on the corn (harvest). So once we're finished with the milo, we have to jump on the corn so we can move onto cotton once it's ready in mid-August."