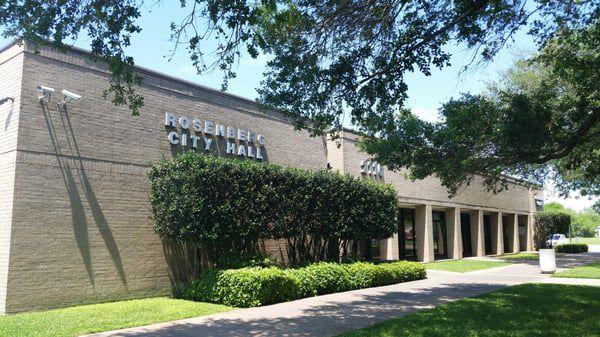 Small business owners in Rosenberg have until July 15 to apply for the city's resiliency grant program.
But they better hurry — funds for the $250,000 program are running out.
At the Rosenberg City Council meeting Tuesday, council members unanimously approved the grant program.
The program is funded through the Coronavirus Aid, Relief, and Economic Security, or CARES Act. The city of Rosenberg has received $2.1 million of the $134 million in federal CARES Act funds allocated to Fort Bend County.
According to Economic Development Director Jeremy Heath, 34 small businesses have applied for the grant.
There are approximately 1,400 businesses in Rosenberg. Upwards of 70 businesses could see relief through this program.
City Manager John Maresh said that Fort Bend County didn't allow other cities to implement resiliency grant programs. But because this program was created before the county's small business grant program, Rosenberg got a pass.
"Since Rosenberg was ahead of the county, they would allow us to use $250,000 to allocate toward the program," Maresh told council. "Anything after that, businesses need to apply to the county."
The program will provide immediate cash grants to local business owners or locally-owned franchise owners who meet certain criteria for assistance with payroll and storefront lease payments.
The grant award will range from $1,000 to $6,000 per eligible business and will be determined by the number of people employed.
"I really don't have a dog in the fight because I was against this from the get-go," council member Kevin Raines admitted. "I think we could have done better with the money.
"Unemployment is at 13%. But the county accepted the program as-is. Going with what we have would be right. Let's just keep going and get it done."
Mayor Bill Benton suggested mirroring the county's guidelines, but council ultimately agreed to keep the program as presented.
"Better late than never," council member Jacob Balderas said before making a motion to establish the grant program. The motion was seconded by council member Tim Anders and passed unanimously.
Listed are the requirements needed to apply for the grant:
The businesses must be established prior to April 8, 2018;
The business must show a 25% decrease in sales compared to this time last year;
The business must show proof of actively seeking other means of assistance;
The business must be inside the city limits;
The business must have between 2-25 employees;
And the business must have a physical location and must be the only business at that address.
The next regular Rosenberg City Council meeting will be held July 7 at City Hall, 2110 Fourth St.