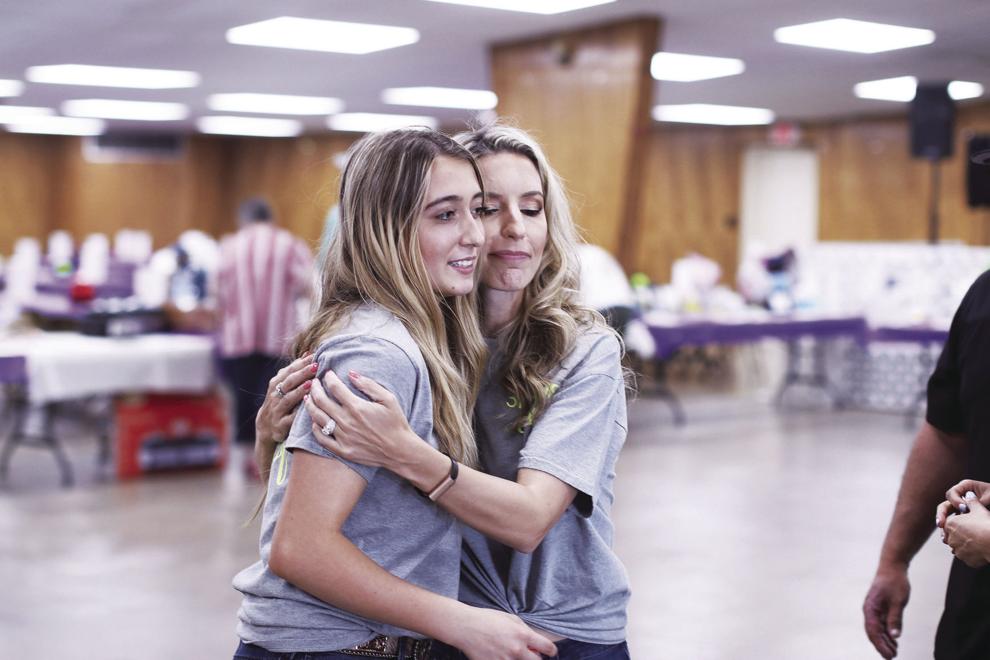 Brazos High School softball player Taylor Brzozowski remembers the day last month when she slid into home plate and was tagged out on the back of her head.
The sophomore immediately knew something was wrong with her body.
She'd been having severe headaches for the past three or four years, but the slap on the back of the head by a baseball glove hurt too much.
Taylor said she struggled to get to the dugout and lay down.
After the game, her parents insisted she get an MRI.
The chilling discovery: Taylor, 16, had Chiari Malformation Type 1, in which her brains were essentially protruding from the base of her skull.
The condition had grown worse over the years, so much so that a cyst had formed and was pressing against Taylor's spinal column and compressing her vertebrate.
At times, both her legs would go numb.
Doctors benched her from sports for the rest of the season.
Taylor is scheduled to undergo surgery in New York next week to remove part of her skull and reduce the pressure on her spinal cord and nerves.
Hopefully, the surgery will allow her to return to a sport she loves: softball.
To help her reach that goal, townsfolk held a fundraiser on Saturday to raise the money her family would need to travel and stay in New York.
The benefit, "Tough for Taylor," drew most if not all of the community of Wallis and the surrounding area.
Held at the Wallis Knights of Columbus Hall, the benefit included a band, dancing, live auction, and sale of boiled crawfish.
"We knew we had to do something for Taylor," said Joell Prado, a member of "The Girls," which helped organize the fundraiser. "She and her family are so well-liked by everyone that the least we could do was help them get to New York so she get the operation she needed."
Prado was joined by partners Kayla Rosniak, Lisa Willis and Lori Ham, and others, who help orchestrate benefits to help folks in Wallis and Orchard communities.
"CMT is a very serious neurological disorder that will require brain surgery," The Girls explained in a poster promoting the fundraiser. "Unfortunately, there are very few pediatric doctors that will accept a case this serious. Fortunately, a great pediatric doctor in New York has stepped up to the plate and is willing to work with Taylor and her family.
"However, this does mean that there will be a lot of added expenses for the family during this already stressful time."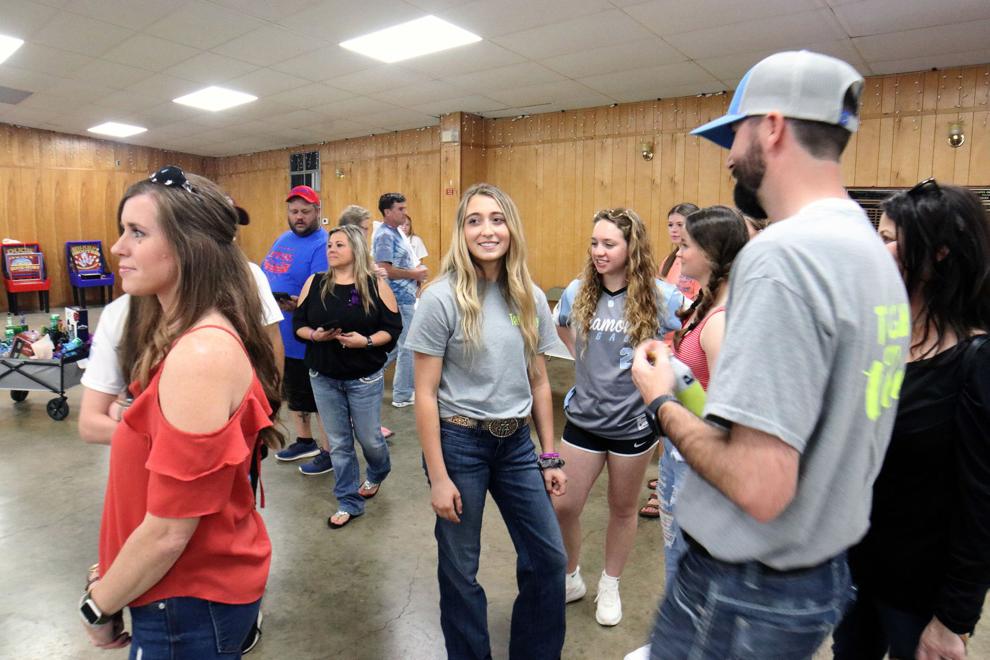 Hopefully, the benefit will raise enough money Saturday to help raise the family's spirits during this trying time, the poster concludes.
The surgery includes removing a portion of the bottom of Taylor's skull, removal of the cyst and several vertebrates, and a skin graft.
It will take about a week for Taylor to recover in New York and several more weeks of recovery back at home.
Fortunately, Taylor said, the surgery to the back of her skull will be unnoticeable because her hair will cover the area.
Taylor's parents, Jennifer and Christopher, said they are touched by "The Girls" efforts and the turnout of the community.
"This is amazing," said Jennifer as she sweeps her gaze around the crowded KC hall.
"We never expected anything like this. I don't have the words to describe how appreciative we feel."
Jennifer gets misty-eyed thinking of her daughter's serious condition.
It's all she can do to keep tears from forming when she recalls the past three or four years.
"We kept taking her to doctors for her headaches but they kept diagnosing her with migraines," she recalled. "They had us check her teeth and her eyes, and all they could come up with was migraines."
Taylor said there have been times when her legs would go numb.
Last month, when she was tagged out, her parents knew it was more than just headaches and they insisted on an MRI.
Doctors told the family that Taylor had been born with CMT and that the pressure on her spinal cord and nerves was the cause of the headaches and numbness. The symptoms would only grow worse over time, they were warned.
However, if treated correctly, Taylor could live a long healthy life.
Taylor said she would be able to return to sports if the surgery is successful, she said.
"That's my biggest wish, to play softball again," she said. "I really miss being out there on the field with the rest of the team."
She hopes to play softball in college someday.
"I've already had colleges looking at me," she said.
On Saturday, her teammates and fellow students turned out en mass to wish her well and give what they could to help her get back on the pitcher's mound.
"They're awesome," Taylor said. "Everyone has been awesome. I really appreciate what everyone is doing for me."
Taylor is keeping an online diary of her battle with CMT. Follow her at "Tough for Taylor- Chiari Journey" on Facebook.
Miss the benefit but still want to help Taylor? Text the amount you'd like to donate to 84321 and Regeneration Church will match it up to $2,000.
Or, contact Joell Prado at 979-627-1508, Kayla Rosniak at 832-520-6127, and Lisa Willis at 979-627-1690.