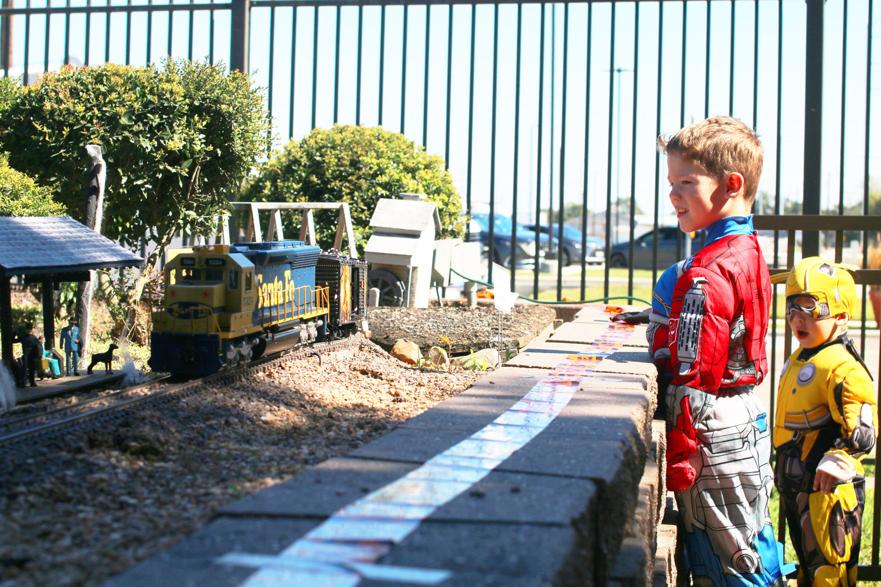 Halloween was a day of firsts at the Rosenberg Railroad Museum.
It was the first official event the museum held since the coronavirus pandemic hit in March. It was the first time museum staff prepared for a Halloween-themed event. And it was newly appointed museum director Rainey Webster's first time heading it all up.
"It's Halloween Fun Day and we couldn't have asked for better conditions, given the circumstances," Webster said.
Webster took over as museum director in September.
With the sun shining and not a cloud in the sky, dozens of parents and children came to the museum dressed up and ready to participate in the activities, games and tours the museum had set up for Halloween.
"This entire year we've been unable to do festivals due to COVID-19," Webster said. "When I first came on, the board of directors said they had always wanted to do a Halloween event. And I said we had the space to do it, so we should."
Webster explained that the one and a half acres of land the museum sits on is perfect for an event such as this. Activities, crafts and games were set up and spread out all across the grounds, complete with sanitizing stations and 25 volunteers disinfecting areas once visitors left.
Inside the newly renovated education building was Donna Wheeler playing Halloween music videos and teaching children how to make paper plate jack-o-lanters and spiders made of felt.
The Garden Railroad was decorated with spider webs and a haunted village.
"We're making sure people are social distancing all while having a fun time," Webster said. "I was a little nervous but I'm really pleased with how things turned out."
The Rosenberg Railroad Museum is located at 1921 Ave. F.
The Rosenberg Railroad Museum is a 501©3 organization. For more information, to volunteer or donate, visit www.rosenbergRRmuseum.org or email info@rosenbergRRmuseum.org