Actress Ava Torres of Richmond watches herself perform on a monitor above the camera on the set of "The Quest for Tom Sawyer's Gold" last mont…
It was a Tuesday afternoon when another photo depicting Ava Torres' smiling face, with the superimposed word "BOOKED," appeared in people's social media feeds. 
This time, the 10-year-old Richmond actress — who was just with her mother in Oklahoma so she could shoot her  scenes for the feature film "The Quest for Tom Sawyer's Gold" — will appear in another film, a romance-comedy called "Match Me If You Can."
By the way, this announcement came only two days after another report of Torres being recognized by the Skyline Performer Awards for her performance in the film "Hard to Place."
Social media announcements such as these have been commonplace for the young actress, who said the school year is treating her quite well, being an elementary upperclassman has its perks, and she's enjoying the rights-of-passage memories she is making with her friends.
Not to mention a producer she worked with before on a movie wants her for another part. 
"I might be able to do more green screen work, which makes me very happy," said Torres, an energetic fireball who isn't shy about letting her bountiful personality loose on people. 
And it's this very personality, in combination with her acting chops, that landed Torres more than two dozen commercial and film projects since 2018. Her most recent works this past year include family adventures, dramas, thriller, horror, and drama-romance-thriller projects. 
And a fantasy-drama, adds her mother, referring to the film "The Third Bedroom," a film she said, "is just so beautiful and has a lot of heart to it."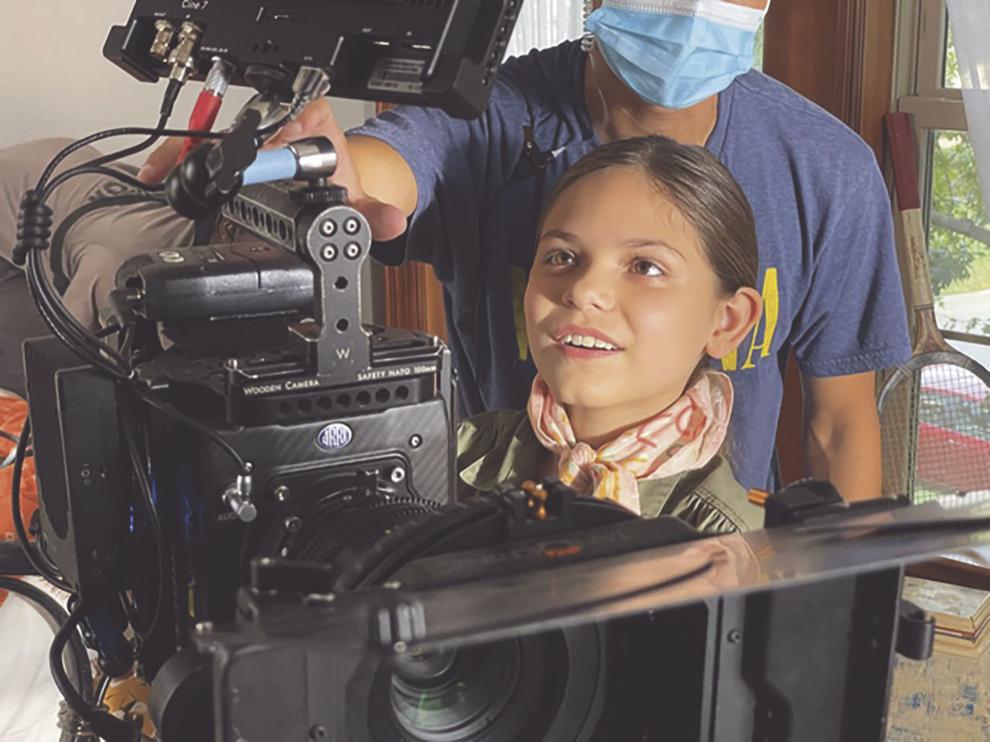 "She has big dreams," Ashlea said, her words laced with amusement, protection, and pride. "Bigger than what her 4'6" frame can handle, so I have to tame that down a bit because she would be on a set every single day if she could."
It's understandable why Torres is eager to perform, though; the films she's acted in are earning recognition, and Torres is drawing attention.
Torres' role as "Emma" in "Hard to Place," not only earned her recognition with the Skyline Performer Awards, she was also bestowed with The Nova Star Award for Best Lead Actress in a Short Film.
Torres joyfully recounts how her parents and sister "went crazy, and so did [she]" when she won the award.
"My dad popped confetti poppers as soon as they called my name," she said, explaining there is a video recording of said moment which "is so funny to watch." Considering it was her first award for acting, Torres said it was an experience she is "super thankful for and that [she] will always remember."
"To say we are proud of her does not even come close to how we feel," said her mother. 
Ashlea added that said she's equally excited about her daughter's more recent projects being released. 
"I'm excited to see where those performances take her," she said. 
PLENTY OF PROJECTS
Torres will appear in several feature films releasing at the end of this year and in 2022 — four feature films and two short films — that will show in theaters and stream on Amazon Prime, HULU, and Disney Plus.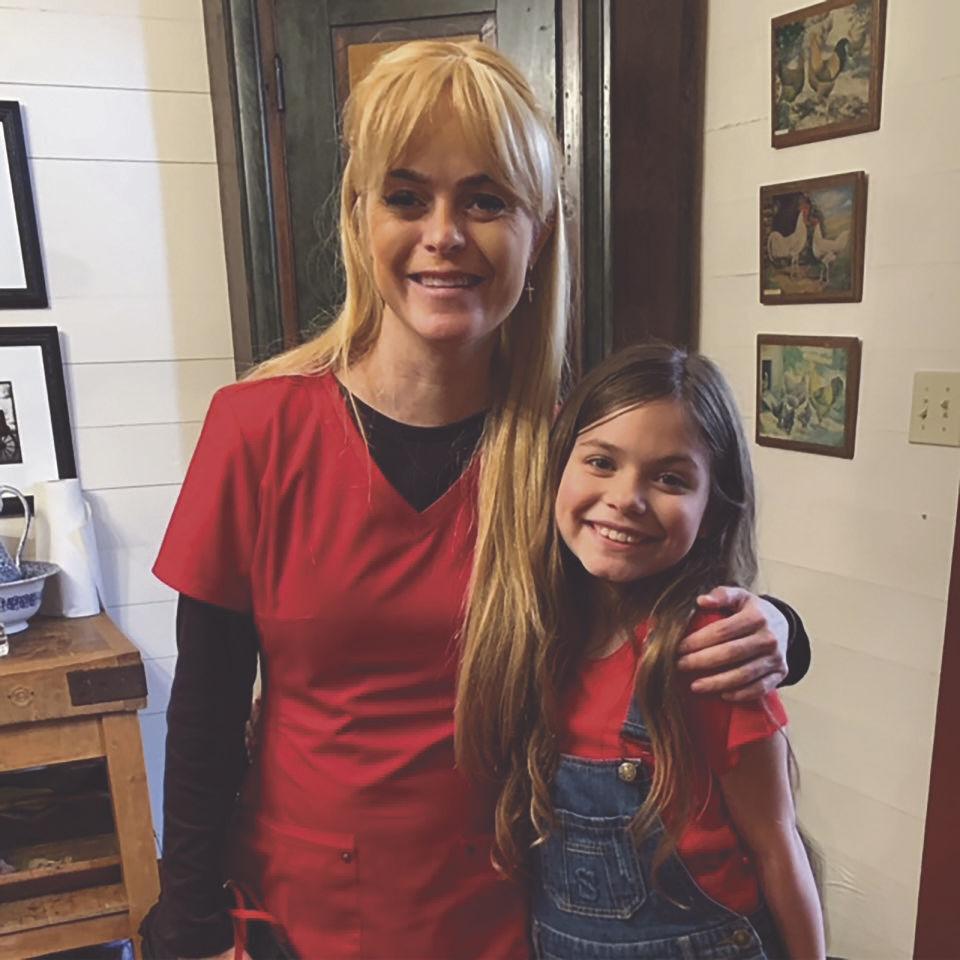 The "Rickety Man," in which Torres plays the lead character, "Mathilda," premiered at the Cannes Film Festival in France. It also premiered this month at the TCL Chinese Theater in Hollywood for the Screamfest Horror Film Festival.
Last month, around the time of the festival, Torres announced to her fans that HorrOrigins awarded her Best Actress Short Film for her role as "Mathilda."
"What an honor! We're sending high fives to the entire TRM film fam! How cool is this?!" Torres posted to her Instagram account.
Additionally, the feature film "American Cherry" is winning prestigious awards in the international film festival market, and the short film "Radley" was accepted at the Oscar-nominated Rhode Island International film festival in August. 
Torres is also still being filmed for "Washington's Armor," a movie trilogy, and the short film "Smeared," which she acts in, is in pre-production.
And during all of these experiences, Torres has been learning life lessons, having fun, and gaining wisdom.
Being quick-witted and imaginative as an actress, for example, is beneficial, said Torres, who experienced this first-hand when she played a character in "Guardians of Time."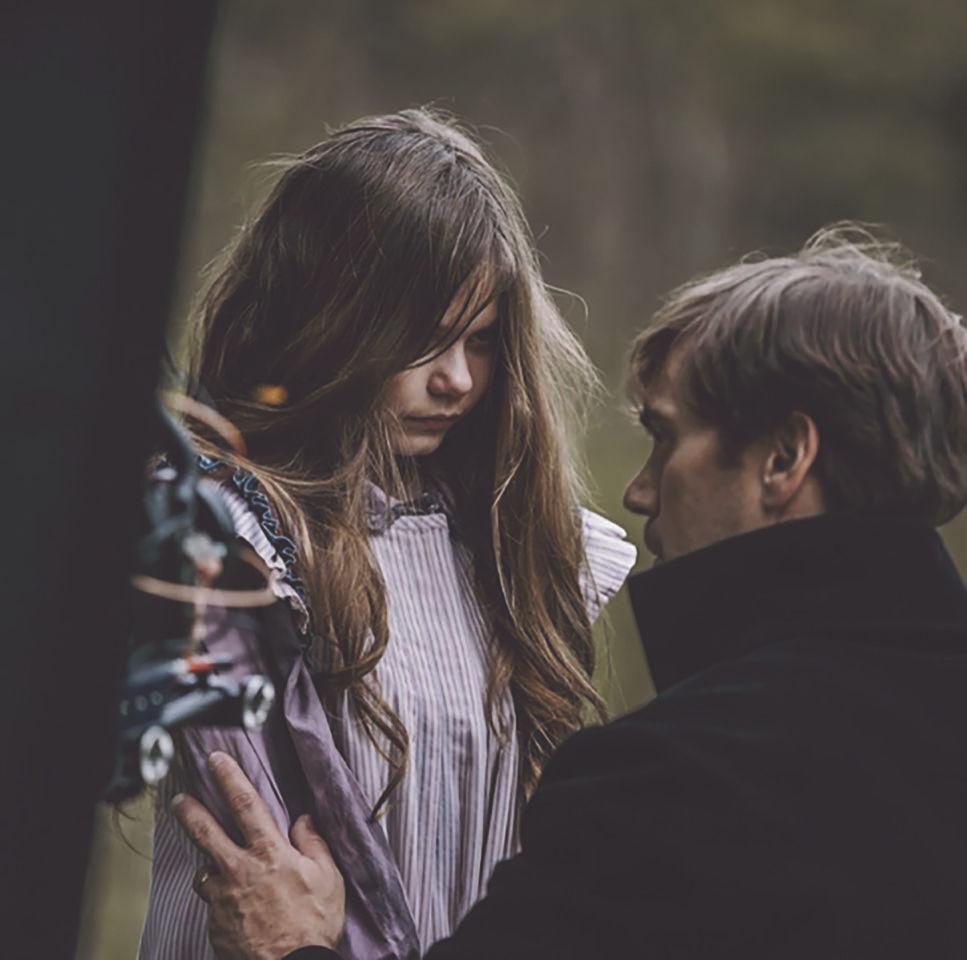 The film came with a 130-page script and Torres' character was one of the leads. 
"I had so much to memorize," she said.  
She aimed to recall each word as designed but admittedly had a bit of difficulty, so when she forgot, "[she] would ad-lib and just go with it."
"Mr. Steve (the director) let me do that," Torres explained. "He was so nice and so patient with me, and he totally understood [...] that's the cool thing about being an actress. I can use that, and it helps me. I am a good ad-libber, and I can improvise pretty good, too."
Torres also learned how to push through the bitter taste of disappointment. 
"I've learned good lessons on how to move on when I don't get a project that I worked really hard on," she said. "Like, going all the way to a director/producer session after a million rounds of self-tapes and Zoom auditions then not booking the role. 
"Everything happens for a reason," she concluded. 
But on a lighter note, Torres also understands the benefits of being observant. 
"Listening and understanding what's going on," she clarified. "I'm interested in everything about set life. I love it so much, and I've learned a lot."
Like when she was on the set of "The Rickety Man," and the actors were in a scene where Mathilda (Torres' character) is heard but not seen. Torres asks her fellow actors: "Are we doing wild lines?" Wild lines (also referred to as "wild track" or "wild sounds") is an audio recording that will be synchronized with video but is recorded separately.
"And they all looked at each other and were like: 'How in the world does she know what that means?'" Torres recalled. 
"She knows all the lingo of the film industry," her mother said with a laugh.
STILL BEING 'JUST AVA'
In an exclusive interview with The Herald a year ago, Torres described herself as "just Ava." She said she considered herself to be like any other kid in her neighborhood.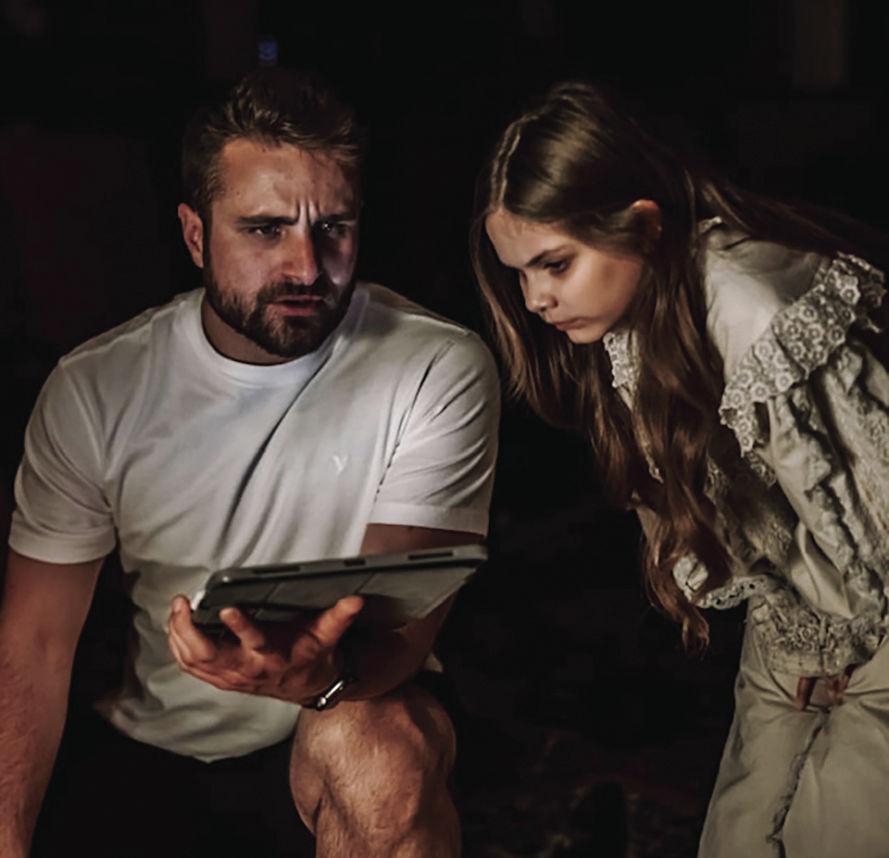 The only difference is she has been acting in film for a few years.
She is s a bundle of creative energy who loves her family, friends, and the exposure to the world that she is experiencing through acting.
She uses phrases like "Oh, cheese," when slightly distressed; gushed over her Pecan Grove Elementary teachers Mr. Ingersoll and Ms. Bungo, because they are nice and funny; and she enjoys learning new facts. 
She kindly shares one: the Northern Lights are caused by gases. "Can you believe that?" she said amused. "Gases!"
Torres also sets the big sister standard. 
When filming "Wonder London," Torres asked one of the directors if her little sister, Alex, could appear in the film as an extra during a climactic scene. The director agreed.
"So they got to experience that together," said their mother. "Plus, Alex got to see Big Sis in action." 
Despite her multiple projects and a career trajectory that seems to continue upward, Torres is a humble soul. She loves art and music and, when time allows, she makes home movies with her sister Alex. She also makes movies of her pup Petunia. She gets excited when talking about her friends — "Lily, Georgie, Jennifer, and a ton other friends" — because of the fun they have together. 
And to those who may be wondering, yes, Torres is still considering screenwriting. 
"I am writing right now," said the creative actress. "'How it All Happened, ' 'The Rickety Man 2,' and 'A Girl and Her Dog.'"  
But she has some new dreams and goals, too, Torres notes.  
"I have a million more, and when I say a million, I do mean a million."