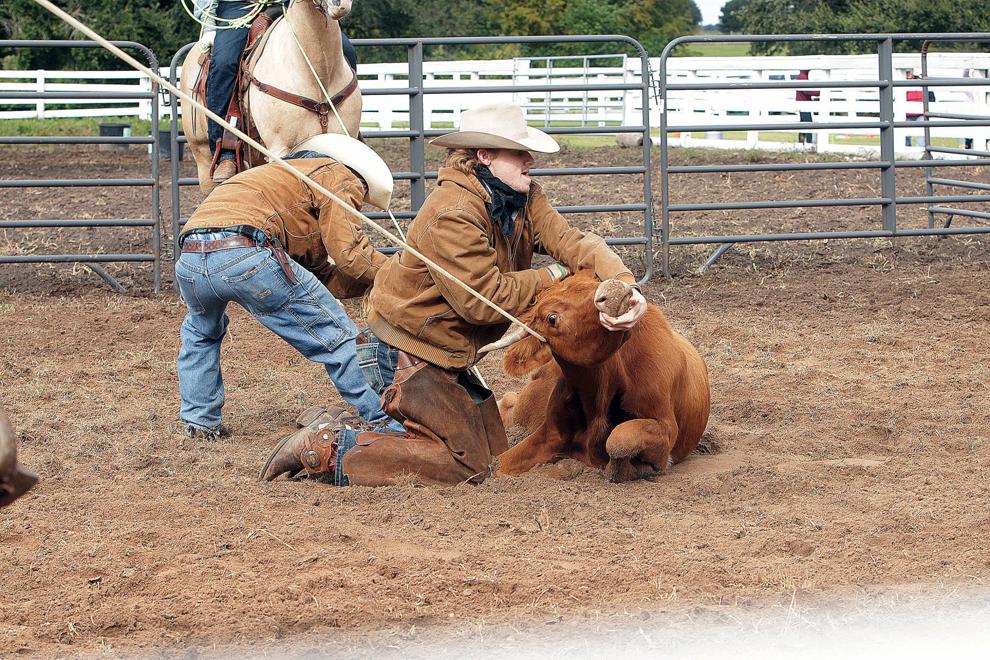 RICHMOND — George Ranch Historical Park will hold a special spring break event Tuesday through Saturday, March 14-18 from 9 a.m. to 5 p.m. daily. Follow real-life cowboys as they wrangle, wrestle, and blaze a trail through history to celebrate the Golden Age of the Cattle Drive.
"The weather looks great for visitors to come out during Spring Break to enjoy lots of special activities with the cowboys. One of the highlights they won't want to miss is watching them drive the Longhorns from the pasture to the rail car, just like they did 100 years ago," said Adrienne Barker, site director at the George Ranch Historical Park.
Families are encouraged to bring a picnic lunch and experience the George Ranch Historical Park through guided tours, live interpretations, and spring break activities with the cowboys like roping, branding, and leatherworking.
Spring Break Schedule of Events: Tuesday, March 14-Thursday, March 16
■ 9 a.m. roping practice at 1930s Bach House
■ 10 a.m. cattle demonstration at 1930s cattle complex
■ 11 a.m. steer round-up at the 1890s rail car