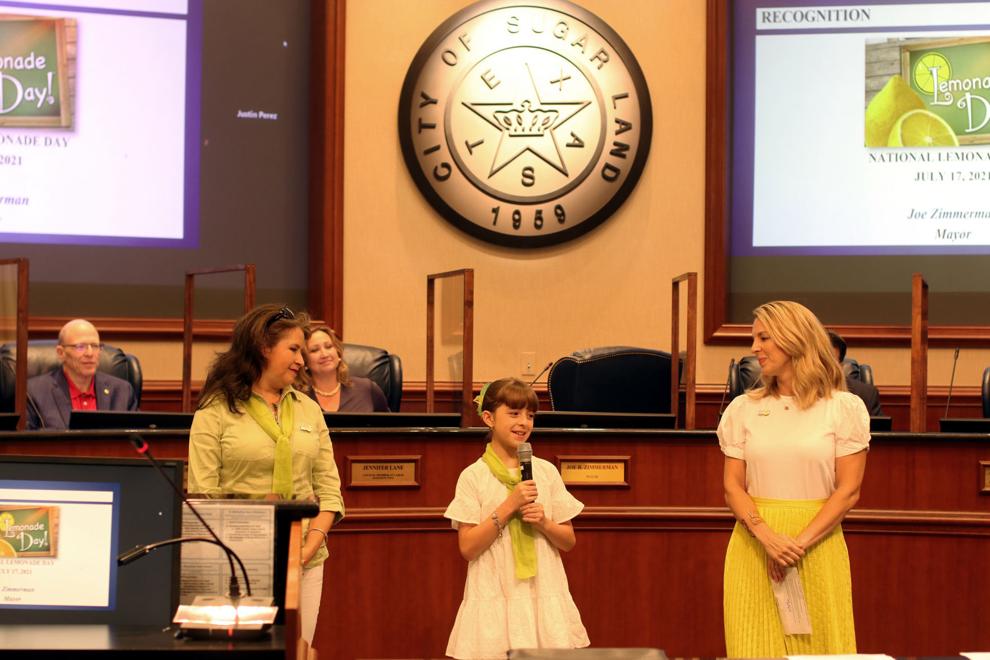 Crisis can be fertile ground for opportunity, said Greatwood mother Jenny Roesler. Sometimes…
There's nothing sweeter than buying an ice cold glass of lemonade from a local stand on a hot summer day.
Well, maybe there's one thing sweeter. And for Greatwood resident Sabrina Roesler, it's owning the whole lemonade stand.
Sugar Land City Council members proclaimed July 17 as Lemonade Day, and asked Sabrina to be a guest speaker at Tuesday's meeting.
Sabrina, the Lemonade Day Houston 2020 youth entrepreneur of the year, acts as youth ambassador for the Lemonade Day program.
Established in 2007 in Houston, Lemonade Day teaches the basics of entrepreneurial learning.
According to Lemonade Day Houston Director Bailey Kinney, mentors guide participants through a series of youth entrepreneurship development lessons via the My Lemonade Day app or workbooks.
Kids gain the experience of planning, launching, and operating a business. "I've been in the program three years," Sabrina told council.
"I thought it would be fun. With this program, I learned things my mom didn't learn until college.
"I think the program is great for kids. It teaches them to save, share and spend.
"I can't wait to keep going with the program."
Mayor Joe Zimmerman explained that the valuable lessons of Lemonade Day include setting a goal, making a plan, working the plan, and achieving their goal.
Cheering on Sabrina from the audience was mom Jenny, and grandparents C. Lynn Roesler and Lucie Orozco.