Fort Bend ISD announced masks will be optional at all graduation ceremonies, including those that take place before June 5, the date the governor's executive order goes into effect. Anyone choosing to wear a mask has the option to do so and their choice is to be respected.
Social distancing of 3 feet will be in place for graduates and speakers on stage at the ceremonies which will take place outdoors. Signs will also be posted in the audience to encourage attendees who do not reside in the same household to sit 3 feet apart.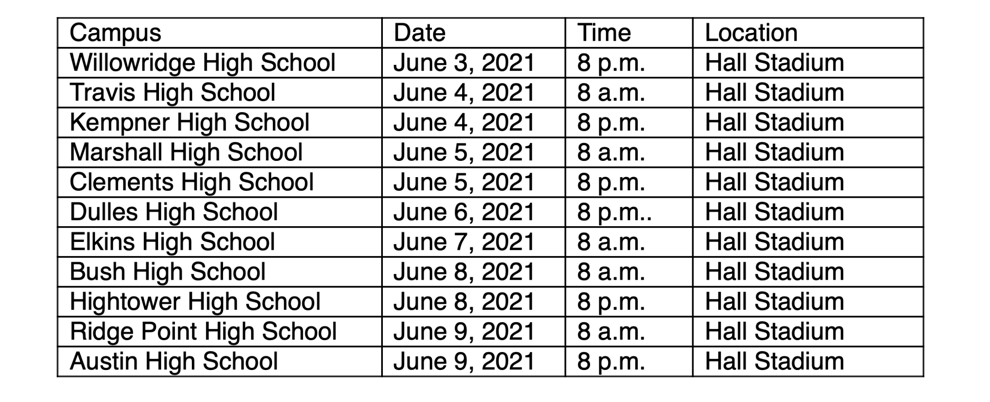 Graduation ceremonies will take place beginning next week at FBISD's Hall Stadium.