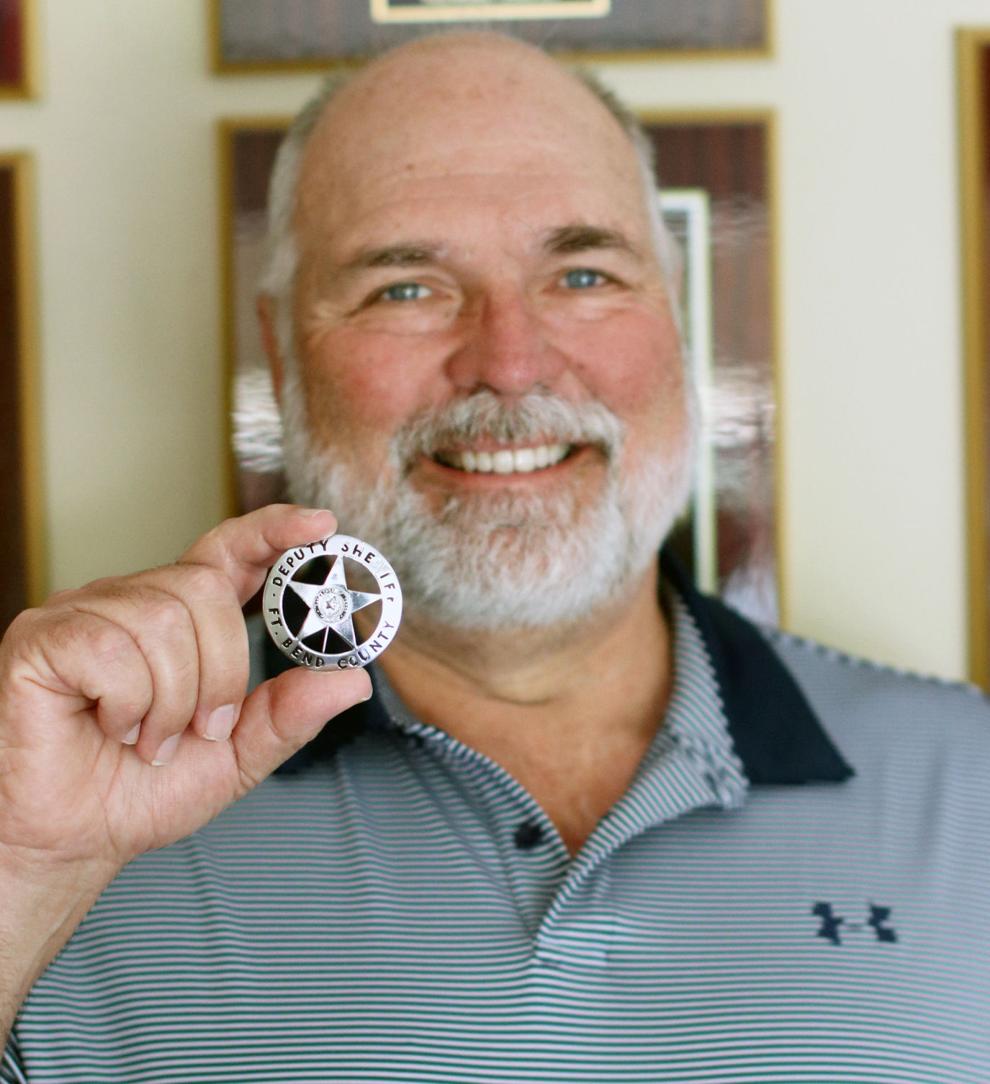 Richmond attorney Larry McDougal Sr. was a young deputy working for the Fort Bend County Sheriff's Office in 1979 when he attempted to serve an outstanding warrant on a fellow wanted by authorities.
The man didn't want to be arrested.
A scuffle ensued.
Later, while booking the man in at the jailhouse, a fellow officer noticed McDougal's badge was missing.
"My badge had been torn off my uniform during the fight," McDougal recalled. "I went back to look for it but couldn't find it. I figured the man's family had picked it up."
On June 10, 42 years later, McDougal got a phone call from Dennis Cameron of Austin.
"Dennis found my lost badge in a resale shop and asked me about my badge," McDougal recalled. "On June 22, 2021, my original Fort Bend County badge arrived in the mail."
McDougal's name and driver's license number were inscribed on the inside of the badge. However, after 42 years, the inscription etched into the badge by an electronic pen is barely visible.
Dennis didn't notice the writing on the inside but his daughter did. She told him, "You need to call that guy and tell him you have his badge. He may want it back,' and he did. Out of the blue, I got a call from this guy who told me how he found my badge in a resale shop or something like that and he said he was mailing it to me. My badge found its way back home after almost 43 years."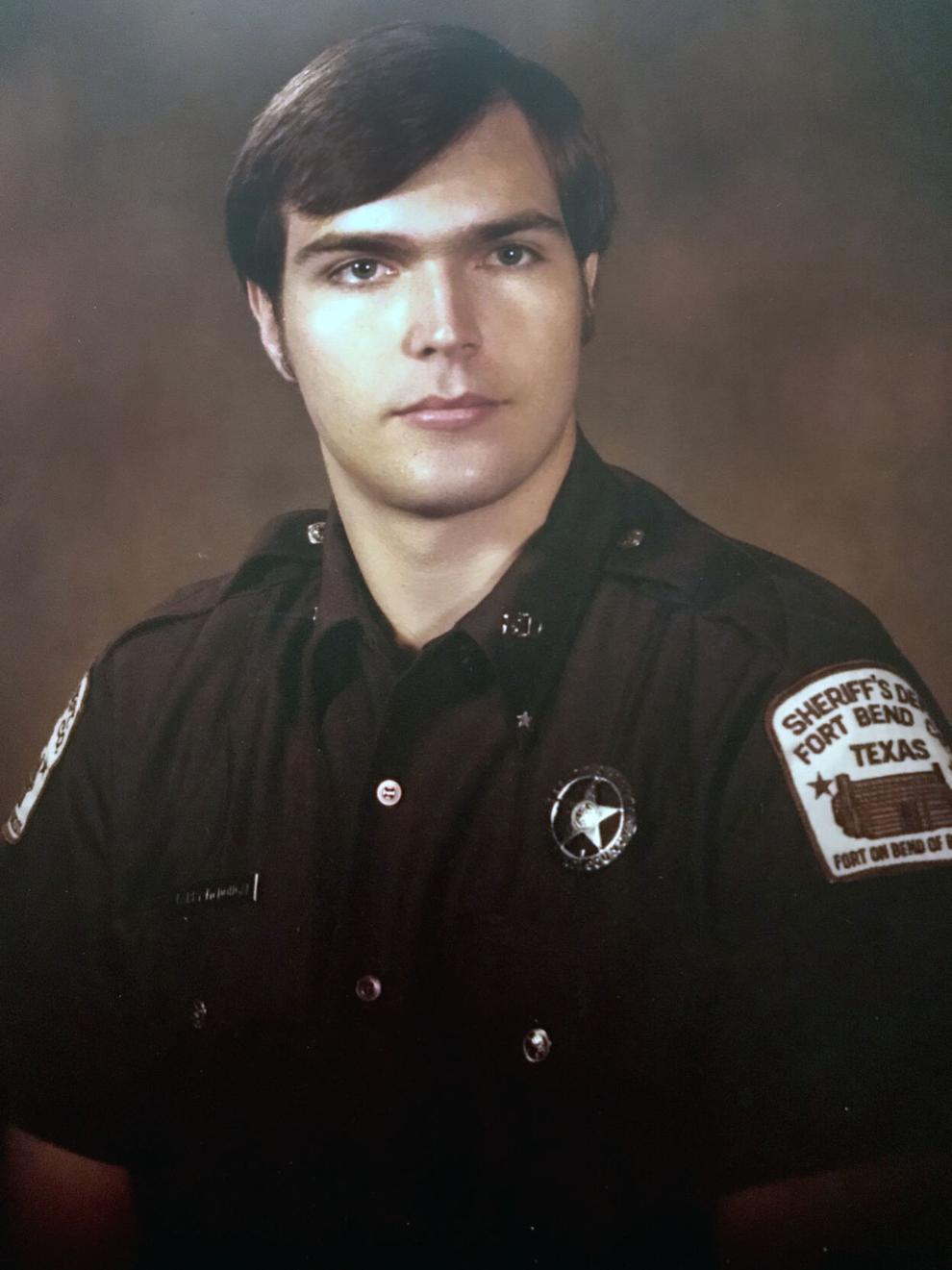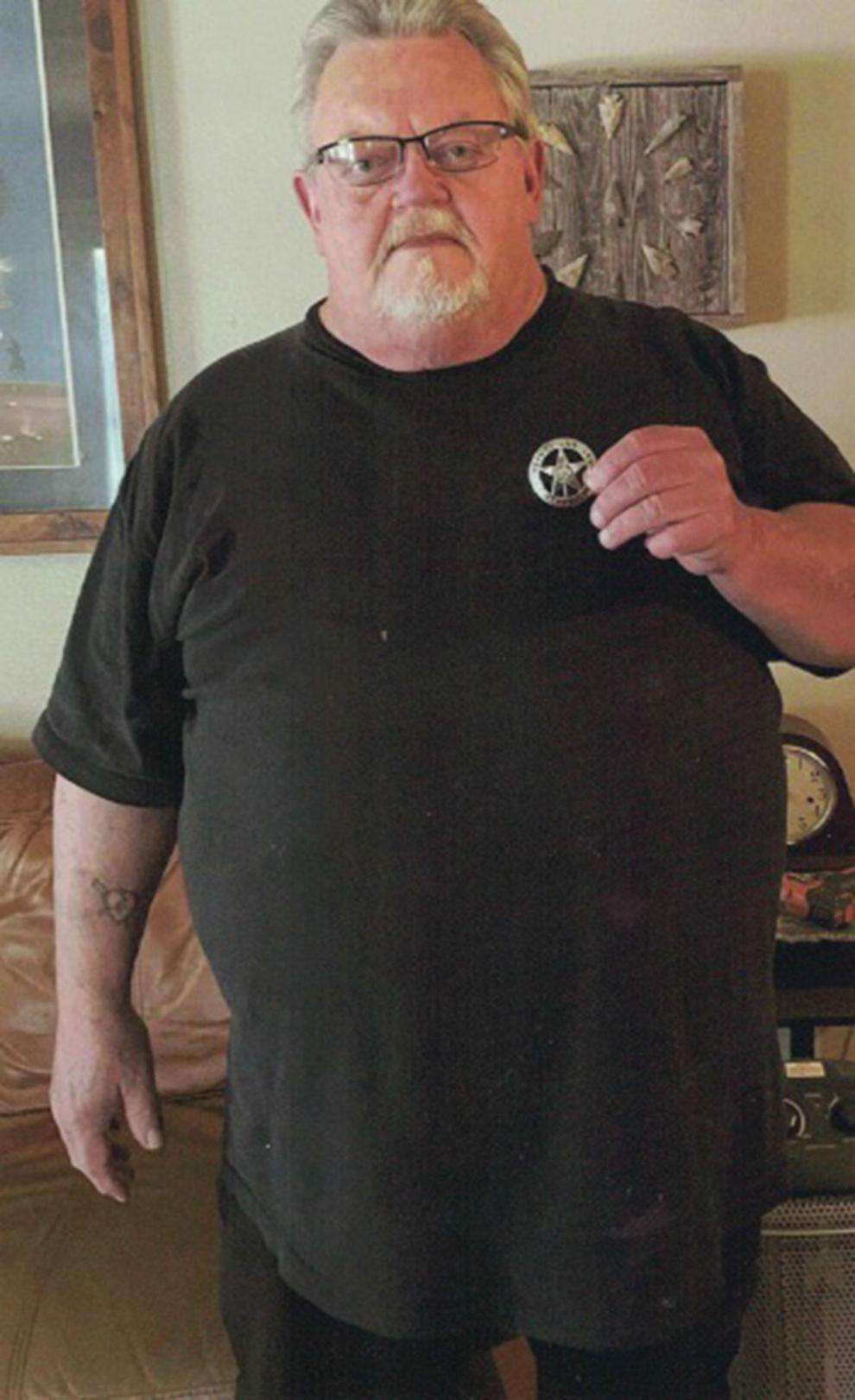 McDougal said he knew immediately the badge was the one ripped from his uniform all those years ago.
"When you have a badge torn off your uniform during a fight you tend to remember it," he said. "Besides, back then, we had to buy our own badges. So I had to buy a replacement badge.
How many hands has the badge passed through over the past four decades, he ponders?
McDougal started working for the sheriff's office in 1978 before transferring to Stafford PD in 1981. Next, he went to work at Rosenberg PD while studying law.
After Rosenberg, he went to work for Harris County as an investigator and prosecutor before going back to work for Rosenberg PD. While serving the city of Rosenberg as a police officer, he opened his law practice.
Next, he went to work for Danbury PD so he could avoid any conflicts of interest should he have any dealings with one of his clients while wearing a Rosenberg PD uniform.
He attempted to retire from law enforcement in 2006 but was enticed to go to work for Aldine ISD PD and later Columbia-Brazoria ISD's police force.
He finally retired from law enforcement in 2018.
In 2020-2021, he served as president of the State Bar of Texas.
McDougal said he remembered his missing badge every now and then, and never lost another one.
"I'll keep a close eye on it from now on," he said. "I won't lose it a second time."