Janet Meyer has worked in her parent's western wear store in Rosenberg since she was 15 years old. Over the past 42 years she's come to know many of Corral Western Wear's customers personally — often hugging the "regulars" or chatting with them on social media.
"We've served many, many generations of families since my parents bought the store in August 1978," she recalled. "Many of our customers are like family to us. We've grown to care about each other over the years."
Now the "mom and pop" shop on First Street is counting on those loyal customers to help it survive the coronavirus pandemic. A stay-home order issued in March cost many businesses the revenue they count on to survive.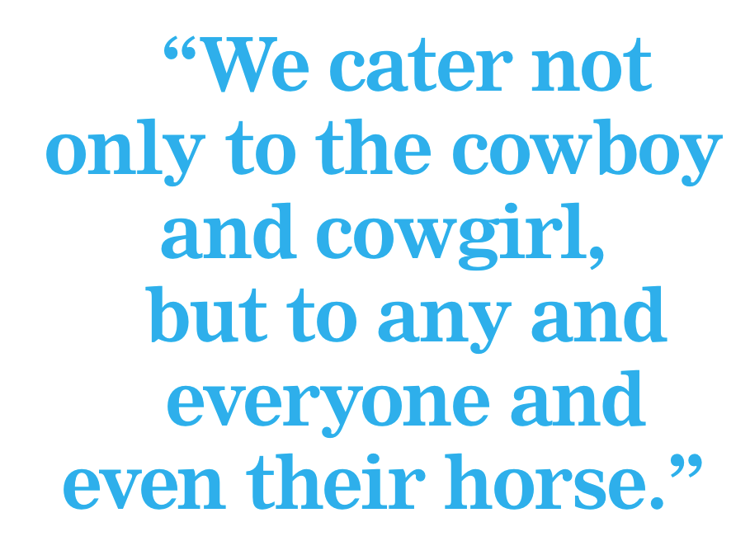 An economic shutdown in April and May and part of June closed many businesses in the area, which led to many workers spending less on luxury items, such as clothing.
Even those establishments fortunate enough to be considered essential businesses had to curtail hours or cut employees because of a lack of customers. Corral Western Wear is considered an essential business because it provides boots, hats, belts and other items to local law enforcement personnel. But, simply put, the store needs more customers.
"It's been tough," said Janet, who at 57 is now the store manager. "We've done everything we can to keep our doors open and keep our employees working."
Corral Western Wear employs five workers, some of whom have worked for the Heitman family for years. She said the company has applied for COVID-19 stimulus grants from the city of Rosenberg and the Fort Bend County government.
"(The grants) have helped us survive, but barely," she said.
To keep the cash register ringing, Corral Western Wear is offering sales on much of their western wear. It's called "Christmas in July."
Janet said the specials provide customers an opportunity to get some of their Christmas shopping done early and save big bucks at the same time.
"We always have a sale going on," she said. "We always have a sale outside saying we have a sale."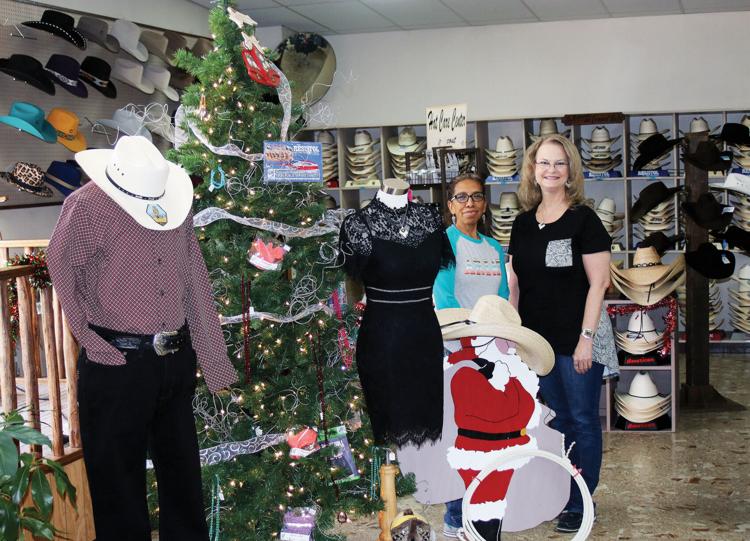 42 years of service
Janet's parents, Arthur "Jack" and Barbara Heitman bought the store in August 1978 from Ed Cervenka. The store was located on First Street and was called "Ed's Saddlery." Five years later, Jack and Barbara moved the store across the street to its present location.
Barbara passed in February but left behind a legacy of giving. She was well-known for helping others in need.
"If someone was ill or feeling down, Mother would take them something to make them feel better or cheer them up," Janet recalled.
When Barbara passed, Janet took up the duty. Over the past four decades, Corral Western Wear has supported numerous charities, organizations and events, including the Fort Bend County Fair, the Needville Youth Fair, Needville Harvest Festival and benefits to help those in need or ill.
"We've made many friends through the store," she said. Janet said customers have reached out to the family to see if they're healthy and inquire about the store.
"They really care about us, and it's very touching," she said. "I don't know what we would do without them." Over the course of 42 years, the store has changed and grown with the times.
Customers can still find racks of cowboy hats, farm caps, belts, buckles, rows and rows of boots, long-sleeve and short sleeve shirts and blouses, as well as dresses, children's clothing, wallets, purses and jewelry.
The store boasts "the largest boot selection in Fort Bend County."
In need of a tuxedo for a wedding or other gala? Corral Western Wear has them. How about fashionable western wear for women with plenty of bling and pizazz? You can get it at Corral Western Wear.
"We still sell the traditional long-sleeve button-up shirts and blouses, but we also sell the latest in women's fashion wear," Janet said, adding the store also carries a line of men's suits, sports jackets and outerwear.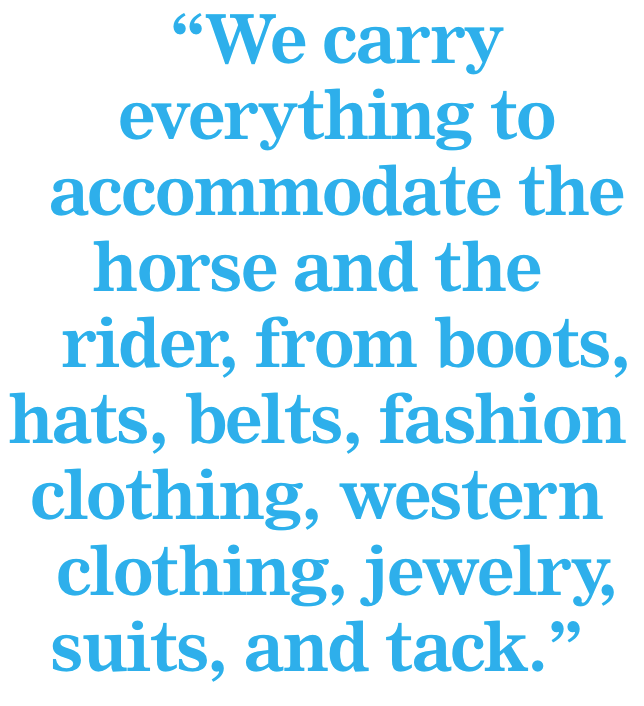 Need some soft-sole shoes made more for comfort than for partying? They got that, too!
"We've got something for everyone in the family, from babies to adults," Janet said.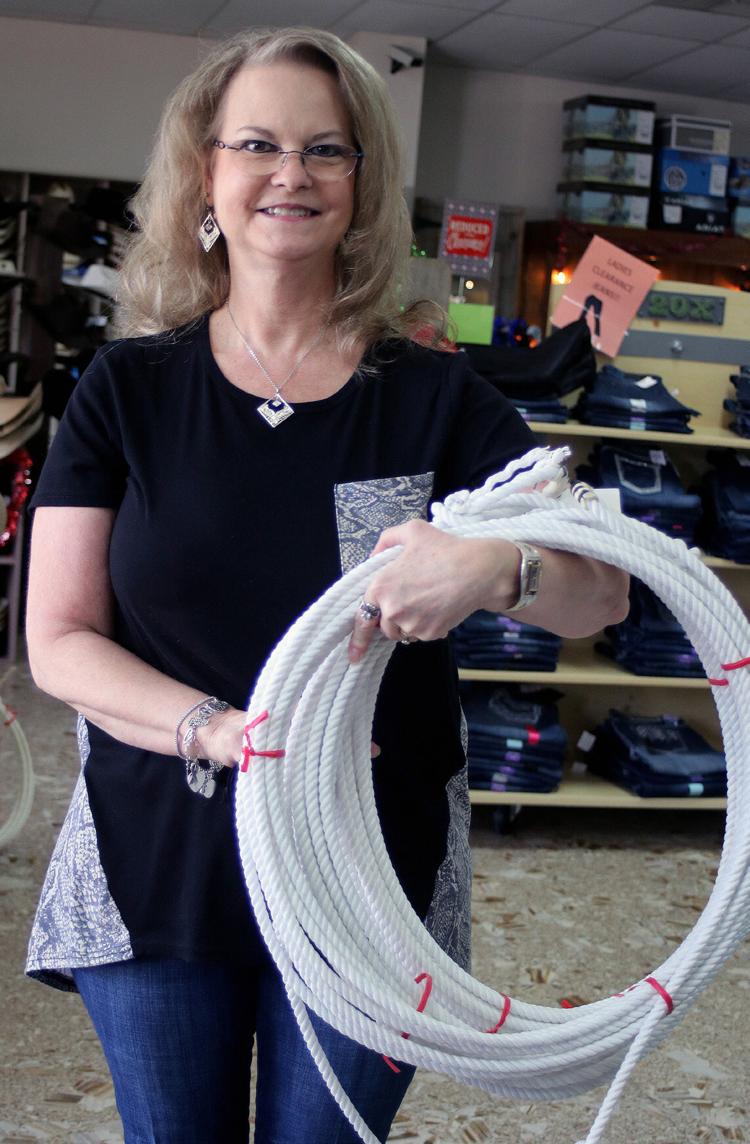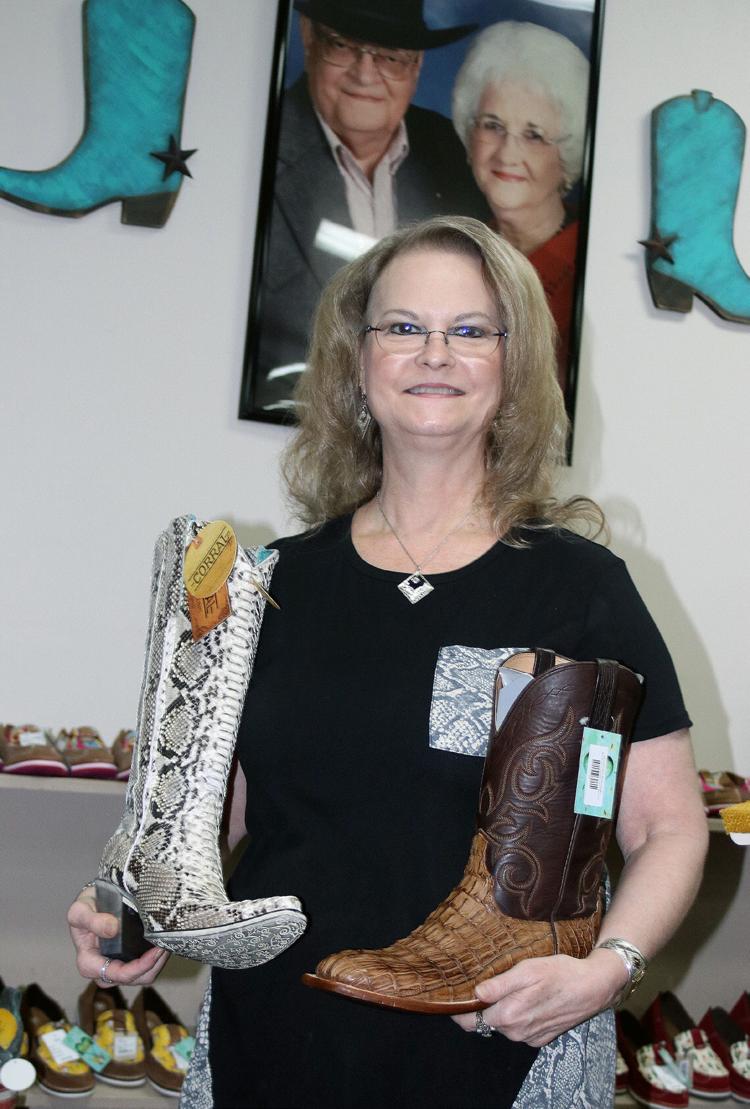 Own cattle? Got horses? Corral Western Wear has a full line of saddles and lassos — "called ropes" in Texas. Boot repair? Yep. Shoe repair? You betcha!
Someone on staff who speaks Spanish? Sí.
Corral Western Wear is also a great place to shop for gifts for friends, family and coworkers.
Taken a spill and need your Stetson reshaped? Corral Western Wear not only sells hats, but shapes them as well. Looking for a special pair of boots but can't find them on any shelves? Corral Western Wear can special order boots to your exact liking, Janet said.
"We have people call us every day to order something custom-made," she said. "If they want boots with pink leather on top, we can custom-order it for them."
Jack and Barbara's oldest granddaughter followed them into the western wear business, opening her own store in West Columbia.
"Our family is part of this community," Janet said.
Putting her own business aside for the moment, Janet encourages townsfolk to support locally-owned businesses.
"Family-owned businesses are the backbone of the community, and they can't survive without the community's help," she said.
Corral Western Wear is located at 2605 First St. in Rosenberg.