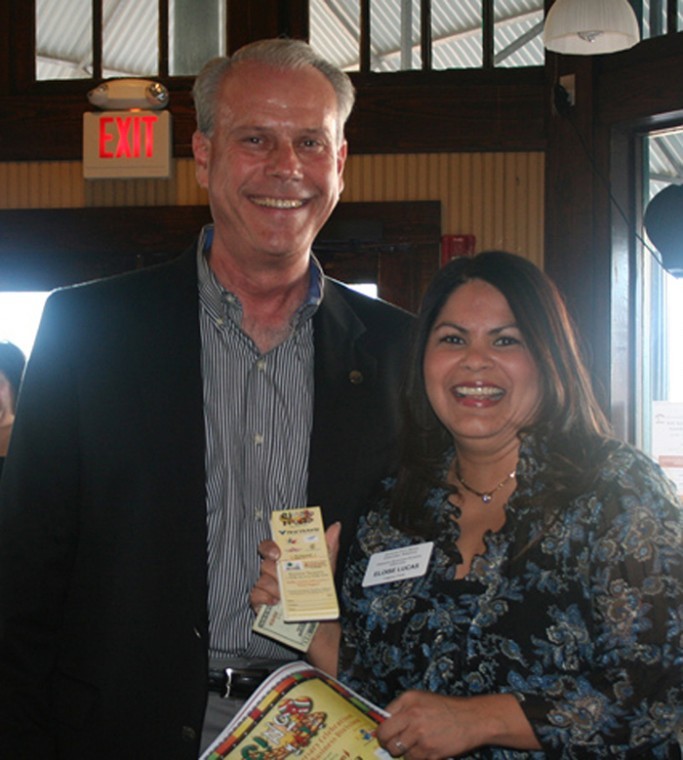 Having a laugh
Vincent Morales, Mayor City of Rosenberg; and Eloise Lucas, Legacy Ford.

Group setting
Pictured are: Sara Martinez; Eloise Lucas, Legacy Ford; Rae Taylor, Rosenberg Railroad Museum; Renee Butler, Another Time Soda Fountain; Sheena Navarro, Greenscape Associates, LLC; Kevin Kohl, Silver Eagle Distributors; Marchita Priest, Downtown Merchants of Rosenberg - Art League of Fort Bend; Mike Mercado, Brazos River Provisions Company; Bob Vogelsang, Vogelsang Antique Emporium, LLC; and Ed Crowell, Imperial Performing Arts, Inc.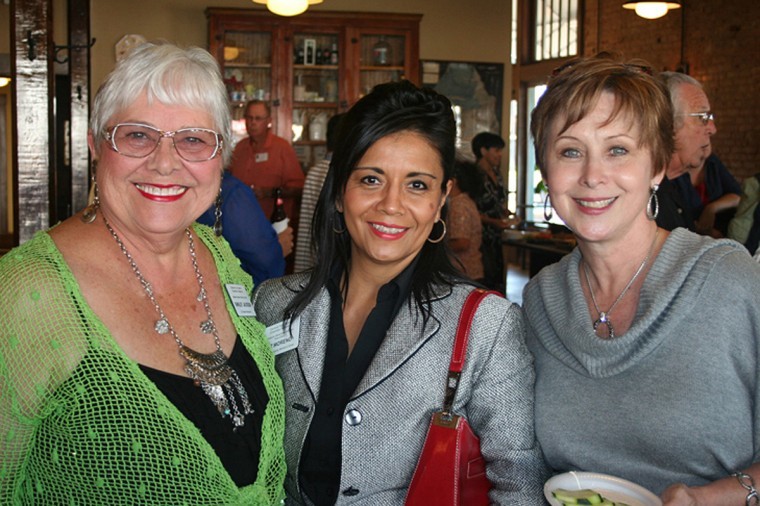 Time together
Pictured are: Shirley Jackson, La Casona Mexican Restaurant; Liz Moreno, Fort Bend County Women's Center; and Karen Chitty-Boe, Memorial Hermann Sugar Land Hospital.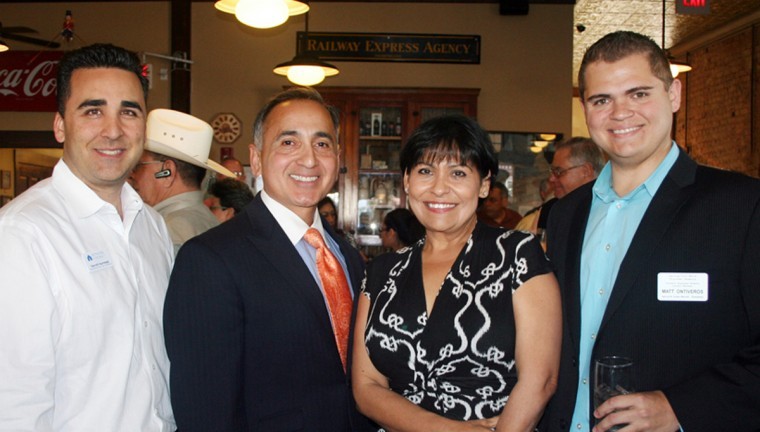 Networking
Pictured are: Darrell Karnopp, Networking Funding LP; Robert Gracia, Rosenberg Police Chief; Olga Gracia; and Matt Ontiveros, Marriott Springhill Suites.