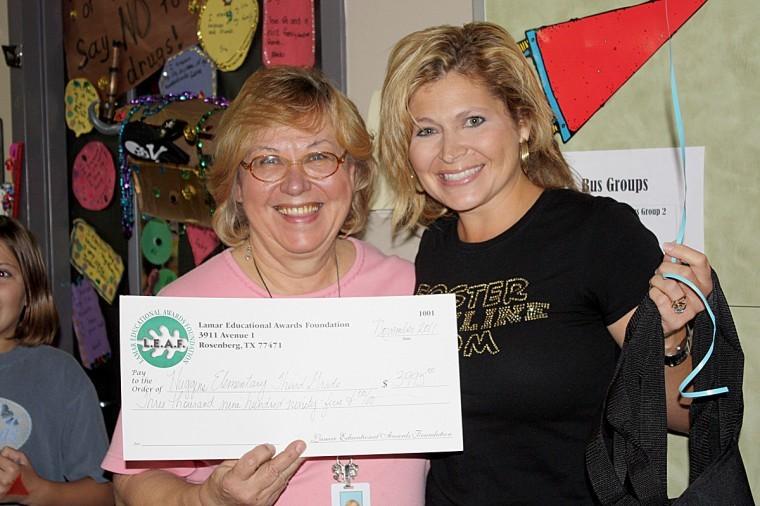 Huggins
Huggins Elementary teachers Maria Thweatt and Nancy King share a grant from L.E.A.F.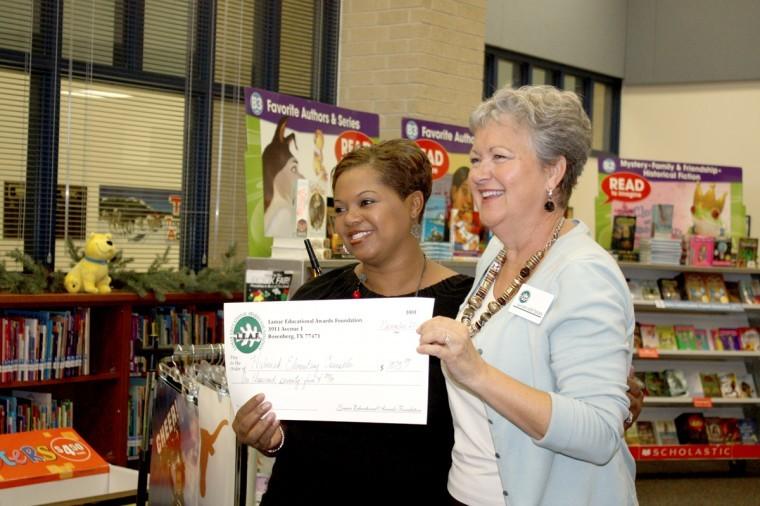 Hubenak
Hubenak Elementary counselor Mynette Mayes is congratulated by L.E.A.F. Board Member Jennifer Hartmann on her grant.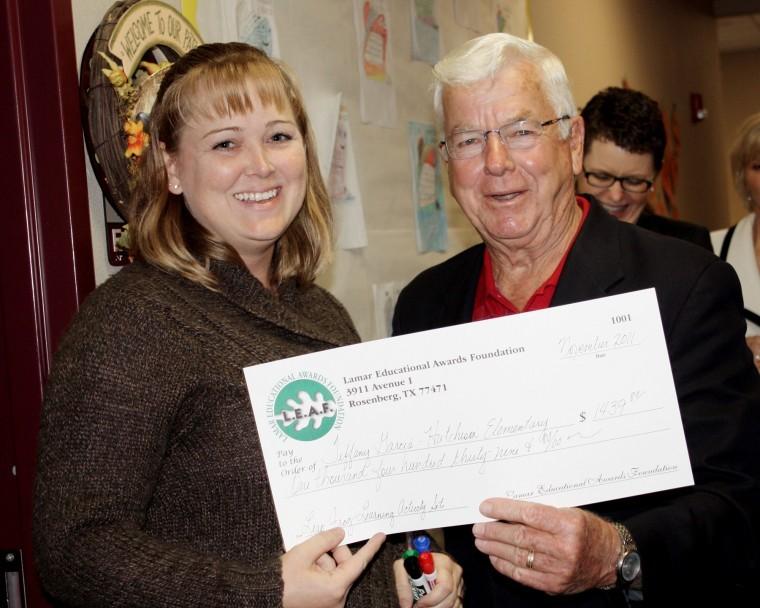 Hutchison
Joe Gurecky of Gurecky Manufacturing presents a check to Hutchison 4th-grade teacher TiffanyGarcia.
McNeill
L.E.A.F. Board Member Chip Sutton presents a grant to McNeill Elementary kindergarten teacher Liz Clark.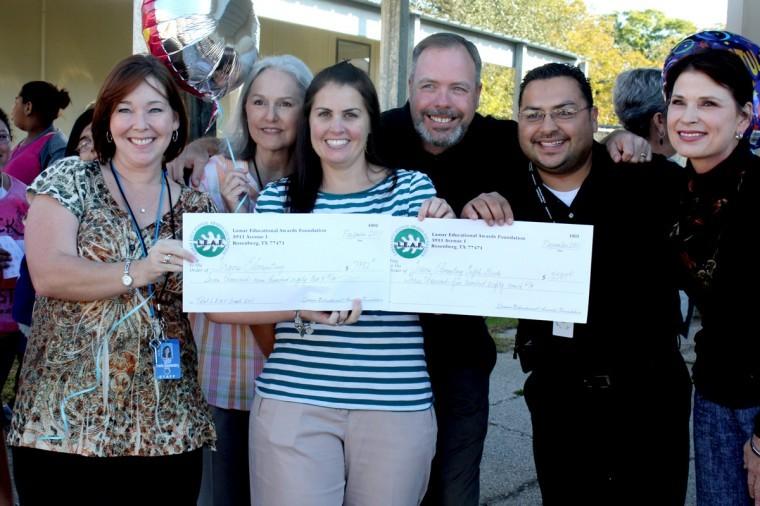 Travis
Travis Elementary Assistant Principal Lara Diaz and teachers Amy Pena, Rhonda Rodriguez, David McDowell, Jose Alcala and Mona Smith celebrate their L.E.A.F. Grant.